Digital transformation is on the agenda of every forward-thinking retailer. Krispy Kreme has been partnering with Flooid to extend its digital reach, empower its staff and deliver incredible multichannel experiences.
By Tanya Bowen, Flooid Chief Digital Officer
Hand-crafted, hand-finished and hand-checked doughnuts – for delicious, melt-in-your-mouth moments – who wouldn't prefer Krispy Kreme doughnuts as their sweet treat of choice?
Certainly, Krispy Kreme customers are strong advocates, and with a corporate vision and programme of becoming yet further the most loved sweet treat brand in the market, the company is already seeing their market reach widen and grow.

So what is the secret to Krispy Kreme's success and the programme that lies beneath it? 
Flooid (formerly PCMS) provides a host of solutions and services to Krispy Kreme – from point-of-sale, to personalised offers – and has recently been engaged with both Krispy Kreme and partners Magento, Gene, HTK, and Nodes to enable an ambitious programme of digital transformation.
Flooid Digital gets to the bottom of the Krispy Kreme sweet journey to digital transformation and connects with heads of the business for deeper insight. The melt-in-your-mouth strategy is appetising, but most certainly won't be disappearing as quickly as those sweet treats. What is the secret?
"Our consistent strategy has been to drive a digital transformation from extending and simplifying our digital offerings to customers; enabling omnichannel operations; and empowering our own people who are the heart and soul of our brand," said Emma Colquhoun, Chief Marketing Officer of Krispy Kreme, UK and Ireland.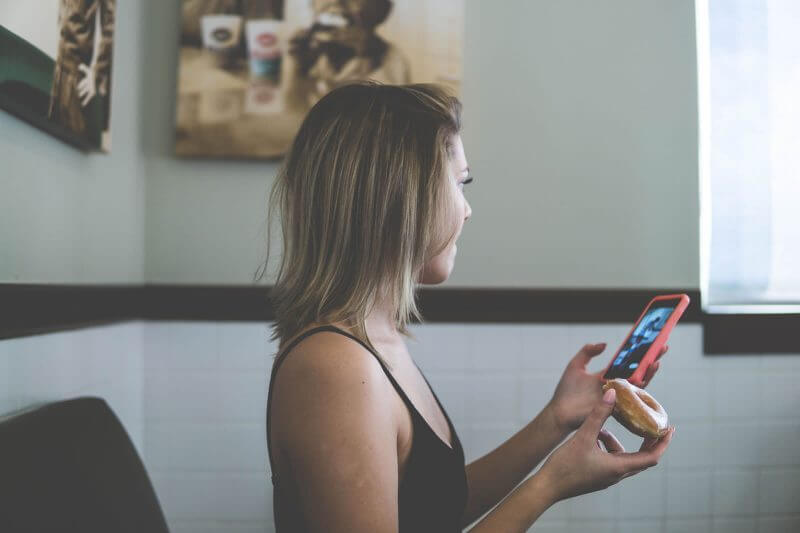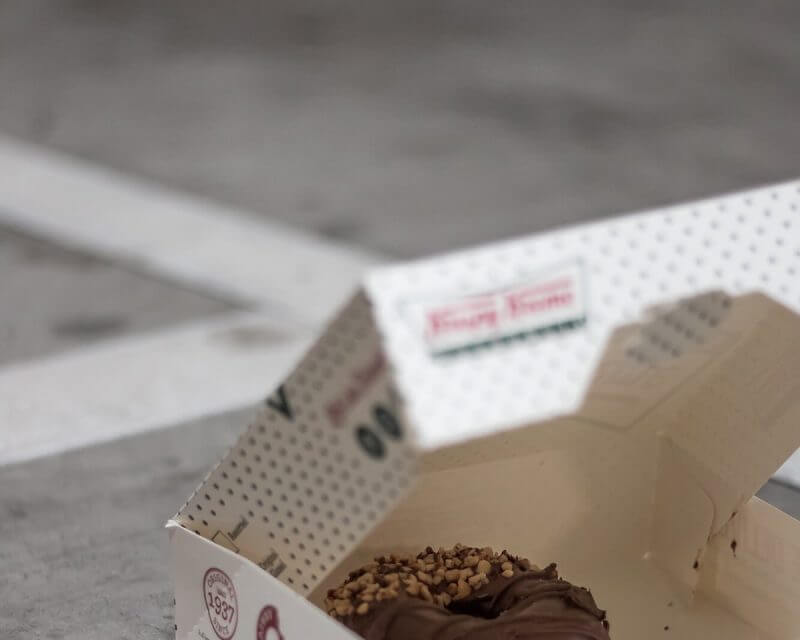 The company has a long-term vision of transformation, but is careful to craft steps along the journey, with marketing and IT working hand in hand. 
Naveen Krishnmurthy, Head of IT and Systems, UK and Ireland, is equally clear in his vision: "Our technology needs to provide the foundation for what the company is becoming. It is critical to have integrated systems that provide that simple and engaging experience customers want, and that also enable our store and support centre colleagues to deliver on those expectations".
A key component of the new digital offering is the Krispy Kreme consumer loyalty app – with a strong theme of 'sharing' at the heart of it, and of course, the joy of the Krispy Kreme sweet treat experience. This app will enable customers to order for home delivery; or order before they reach the store; easily reference that order on instore systems; track their loyalty points and immediately use them instore.
"Our technology needs to provide the foundation for what the company is becoming."
- Naveen Krishnmurthy, Head of IT and Systems, UK and Ireland
Overall – the customer experience is simple and engaging.
Digital transformation often means picking the best from the vendor community to deliver the experience envisioned. To that end, Krispy Kreme is working with a tight group of partners: Flooid for the instore platform, Gene Systems Integrator for the eCommerce re-platform, Magento for the eCommerce solution; HTK for Single Customer View (SCV) and loyalty, Nodes for the loyalty application, and Flooid for omnichannel real-time reward wallet.
Flooid Digital checks in with Emma on the importance of the loyalty app and personalised offers: "We are launching the most innovative loyalty on the high street – with 'sharing' at the heart of it. The focus will be on the joy our sweet treats bring to our customers. HTK will help us to understand our customers better; with a single view of customer and machine learning AI we can better target rewards and personalise customer engagement. Having an omnichannel rewards wallet from Flooid will allow these loyalty benefits to be experienced on all our channels – be that instore, online or on the loyalty app". 

The company is undergoing a major eCommerce re-platform and is in the process of enhancing its current online offerings to customers:
Offer same-day Click & Collect, as a further service to next-day Click and Collect

Launch Krispy Kreme delivery in the London area, with eventual nationwide rollout

Provide real-time connectivity to scheduled carriers for wedding and special event planning

Continued links to customer fundraising

Enable new celebration doughnuts with a degree of personalisation for delivery in London 

Real-time connectivity to personalised benefits wallet for omnichannel loyalty
Gene, Krispy Kreme's chosen implementer of the eCommerce re-platform component, has worked closely with Krispy Kreme and all partners in the mix to ensure that eCommerce drives an engaged experience.
Adrian Mosley, Head of Digital, said: "Krispy Kreme is an emotionally-led brand. It is important that eCommerce isn't just about data and conversion – but about the emotion as well. Gene, as our Magento provider, understands this."
"It is important that eCommerce isn't just about data and conversion – but about the emotion as well."
- Adrian Mosley, Head of Digital at Krispy Kreme
Krispy Kreme recognizes that multiple partnerships are important to drive reach and awareness – be they bricks and mortar related or indeed online (Uber Eats, Deliveroo and Just Eat).
Customer experience and emotion, and accessibility to the brand is very much about the visual engagement online and high street presence. However, behind the scenes optimisation is critical to excellent execution of the experience – whether that is online, instore or through partner channels. 
"We are moving the business from a 70/30% split of pulling data together vs driving insight to a 30/70% approach. To do this we need an integrated back end across our ERP as well as our selling points such as Store and eCom. The lines are blurring across the channels. Instore is not just POS now, it is a digital hub – and with integration, and applications that have open APIs, technology can enable the lines to blur – as they should – to drive customer convenience and employee empowerment", states Naveen.
Changes instore are underway – customers can accrue and redeem real-time loyalty points instore, whether that is on the consumer app or indeed a purchase at the till point. Store employees needn't worry about the validation of a benefit – perhaps already redeemed online – as real-time redemption manages that. And identifying the customer when an instore purchase is made will be linked in real-time to loyalty, whether the customer has an app or not.
The company has an eye on the future as well, for consumer scan/pay/go instore; social commerce such as Instagram and voice activation and camera-based AI for product identification. 
"In store is not just POS now, it is a digital hub."
- Naveen Krishnmurthy, Head of IT and Systems, UK and Ireland
As Emma states, "It is not just about digital transformation for the here and now – it is about constant evolution to stay on the front foot. To enable this, we must be agile and allocate spend appropriately: 70% on the proven, here and now; 20% on the rollout of new, approved initiatives; and just as importantly – 10% on innovation and not yet proven. That is how we stay ahead".
Flooid Digital was interested in one last word on Krispy Kreme's digital transformation – from Caroline Wullrich, Chief Finance Officer of Krispy Kreme.
Caroline said: "There are so many opportunities for Krispy Kreme. Our brand, and the joy we bring to our customers is here to last. The Krispy Kreme team is appreciative of changing trends and the importance of customer and employee engagement in an omnichannel and fast-evolving retail environment. Bringing partners along our journey – Flooid, Gene, HTK, Nodes, Magento – and understanding their vision of the future for us as well, assists us to focus on the right game-changers. Engaging our customers and colleagues will lead to long-term profit and shareholder value."
Flooid works with some of the world's leading retailers. If you would like to learn more about Flooid's capabilities, please Contact us.