Our culture
Here at Flooid, we love our culture – it has helped us achieve some amazing things.
It's a great place to work because of the people we employ.  Fun, professional and supportive, we want like-minded individuals who love to love their job.
We are on a mission to revolutionise our colleagues' and customers' experiences by employing experts that want to be part of our team.
We're an energetic group of people, based globally, that have customers' needs at the heart of what we do.
We have great success in what we've done and an exciting strategy for where we are heading.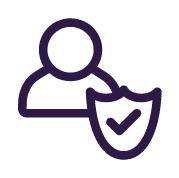 Integrity
We demonstrate honesty and accountability.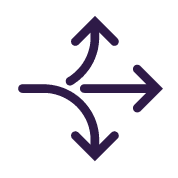 Adaptability
We drive change in a constantly evolving market.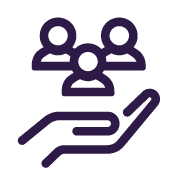 Inclusivity
We recognize strength in our differences.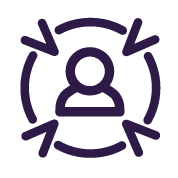 Customer-centricity
We prioritize advocacy and service to our customers.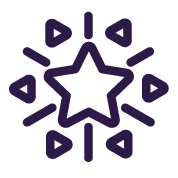 Impact
We strive to make a difference and thrive on achievement.
"I initially joined Flooid as a Customer Service Team Leader where I managed a team of advisors within the contact centre. I was supported in taking my career in a different direction and now work as an HR Assistant. I am also studying towards my CIPD qualification which will hopefully allow me to progress my career further in the future."
Elaine, HR Assistant
"I started my professional journey in IT at Flooid as a First Line Service Desk Agent. Flooid has provided me the opportunity to explore several different roles and gain invaluable experience of the IT industry. I am now working as the Group Cyber Security Officer – I have always wanted to progress towards a position in security and this has been made possible at Flooid. I enjoy working on our Cyber Security programme and am grateful for the support & development that Flooid have provided to me in my time with the company."
Dom, Group Cyber Security Officer
"I started as a Software Engineer in 2008 working alongside many talented people.  I enjoy working for a company that values my input and gives me the freedom to guide development projects."
Sean, Principal Engineer
Career development
It is important to us to give our team opportunities to develop their skills and experience.
At Flooid, we use a blended approach to employee development.
We learn and develop through experience
We learn and develop through working with each other, our great team of dedicated and experienced experts
We learn and develop through structured courses and programs
We provide all our employees with access to a Udemy Business account
Our commitment to inclusion & diversity
Flooid is dedicated to fostering, cultivating, and preserving a culture of diversity, equity and inclusion.  Our people are our most valuable asset.
We believe that everyone benefits when we value the diverse thoughts, ideas, and ways of working that people from different backgrounds, experiences and identities bring.  It helps our employees to grow and learn, improves decision-making, boosts innovation, and enables us to better meet the needs of our diverse customer base.
As a global employer, we are committed to creating an inclusive environment that reflects the cultures and locations where we work.
Flooid is an equal opportunity employer.  We do not discriminate based on race, colour, ethnicity, ancestry, national origin, religion, sex, gender, gender identity, gender expression, sexual orientation, age, disability, veteran status, genetic information, marital status, or any legally protected status.
Flooid is committed to working with and providing access and reasonable accommodation/adjustments to our employees and applicants with mental and/or physical disabilities.