Optimizing self-serve point-of-sale
Point-of-sale is changing. Post-pandemic, self-checkouts have increasingly become the norm for many retailers across the world, with customers opting for the speed and consistency of their services over traditional, face-to-face experiences. One recent study estimated that almost 40% of all grocery store transactions in the US are now self-checkout, while another forecast sees usage increasing by 13.3% to 2030.
While self-checkouts create a welcome opportunity for retailers to increase the density and efficiency of points-of-sale throughout their locations, the technology can pose significant issues. Customer frustration can arise from the need for interventions when items have not been registered correctly, or if they require age verification. In these situations, help is needed from assistants, but their roles are now increasingly split between monitoring self-checkouts, restocking, housekeeping and attending to alerts.
With attention divided, theft has become a growing concern at self-checkouts. Amid a cost-of-living crisis, organized criminals are using sophisticated methods to walk away without paying and other customers might be tempted to do the same. A recent survey from ECR found that self-checkout systems accounted for as much as 23% of respondents' total unknown store losses, with malicious losses representing 48%.
There is ultimately no single solution or silver bullet for this widespread problem. It is instead a sum of parts that range between business process, human factors and software gives store assistants the remote tools they need to keep customers on track and happy, while also monitoring transactions in real time to catch non-payments.
Empower staff, reduce shrink and accelerate transactions at SCO – Seven ways to optimize points-of-sale in retail is a new white paper from the team at Flooid. Outlining several use-cases for Empower in retail, along with an animation illustrating the wide-ranging impact of the tool, these guides provide useful insights into how Empower can transform retail operations.
Read it to discover how Empower creates:
Faster transactions
Empower allows associates to remotely approve age and other restricted sales, meaning that instore journeys are accelerated, line times are reduced and customer satisfaction soars.
Instant information
Immediate alerts and one-tap functionality for instant verification allows assistants to give customers focused attention. Managers can monitor if a checkout goes offline, audit alerts by device, and proactively observe checkout scanning in real-time.
Reduced shrink
Real-time and end of transaction updates on scanned items, item count, and total transaction value allows associates to compare the app and point-of-sale to see if items are being scanned correctly, or not at all. By alerting staff to suspicious activity, Empower can help prevent theft, mis-scans or employee sweethearting.
Compatibility
Empower works with self-checkout, cashier operated registers, convertible lanes, kiosks and the new generation of mobile POS devices. As an all-in-one solution, retailers can deploy across existing hand-held terminals, Android or IOS that can be shared between employees. Messages can be sent from managers to Empower users, allowing in-depth communication with assistants.
Customer fulfilment
Empower's intelligent alerts and real-time updates create proactive interventions from assistants, ultimately limiting customer frustration, which can result in abandoned baskets or outbursts.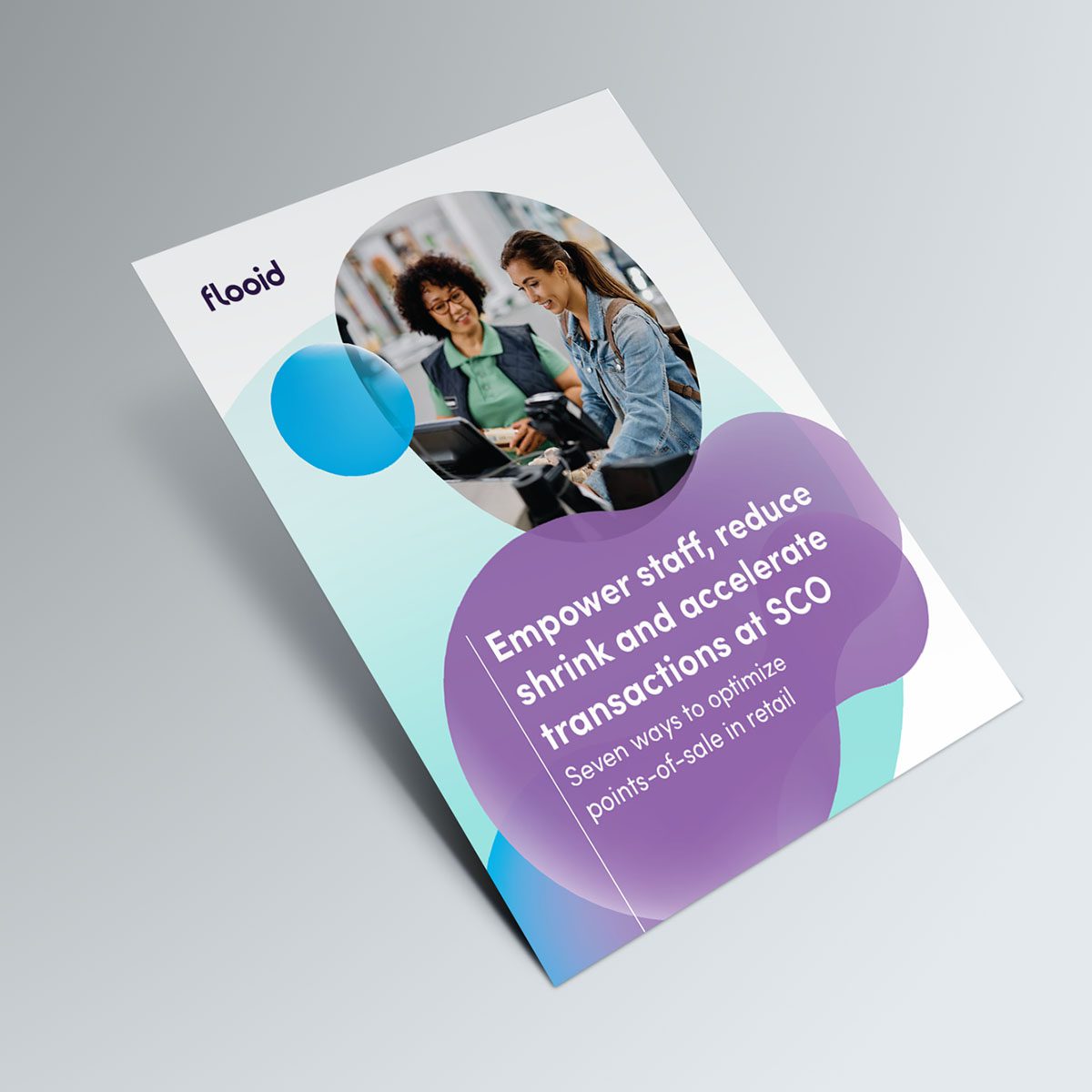 Flooid works with some of the world's leading retailers. If you would like to learn more about Flooid's capabilities, please Contact us.