Our CTO discusses how best to optimize the cloud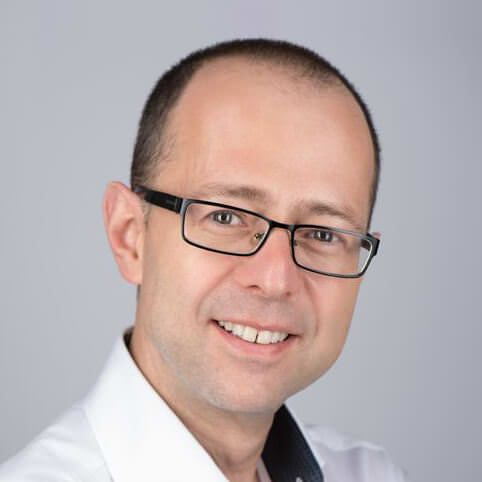 With a plethora of new technologies emerging, a rapidly evolving retail environment and new industry demands for data, sustainability and accessibility, our Chief Technology Officer Eric Bilange has a lot going on. He sat down to discuss one of retail's hottest topics — cloud.
Where are retailers on their cloud journey?
"Around nine out of 10 large retailers are using cloud to cut costs, drive innovation and become more efficient. Often, they use a mixture of public and private clouds, and the depth of migration varies from those who are still 'dipping their toes', to more mature cloud users, including many of Flooid's clients, who are running entire commerce systems and tens of thousands of endpoints from a cloud environment. 
"Generally, adoption took longer than anticipated, as retailers grappled with the risks and rewards of cloud migration. Some saw the move to cloud as 'all or nothing', not realizing there are partners out there to help manage the change. Others have historically worried about potential upheaval to sales and supply chains, or had one eye on existing, non-amortized equipment or recent hardware investments, although the latter is often a misconception when the total ROI of cloud is considered. Another worry has been whether they have the skills they require in-house to 'manage the change' to cloud.
"But now cloud has become commonplace across all retail verticals. The next question for retailers is: how can we optimize our cloud operations to enjoy every benefit the cloud can bring?"
What means most to retailers about cloud?
"Retailers have several thoughts all at once. They want to ensure they have certainty on the costs of migration, security and privacy, and adequate disaster recovery procedures. Licensing issues and whether a cloud platform will truly match their needs also provoke many questions.
"But most of all they're motivated by the benefits. Cloud can lower total cost of ownership and even operational costs both in direct savings, but also indirectly, by enabling data insights that can reveal wastage and inefficiencies across the retail estate. Faster innovation is another benefit, delivered in environments that make it easy to spin-up new concepts in minutes via access to a fully-integrated ecosystem of best-in-class cloud-based retail innovators. A simplified stack reduces legwork in the IT department but makes innovation faster and easier. Other benefits, such as sustainability improvements including lowered energy usage, security enhancements, and greater resilience are becoming increasingly important too."
What are the key considerations for retailers in choosing a cloud platform?
"As with any technology investment the business case must stack up. It's important to choose a proven cloud provider and a technology partner that understands both the cloud and the client's retail vertical.
"Every cloud provider has different pros and cons, ranging from price to potential completion timelines, footprints, performance and reliability. All provide compute on demand and additional services that can suit a retailer's enterprise requirements in different ways. Each of the major cloud providers is investing heavily in security, sustainability and innovation. A good technology partner will be able to advise on the unique advantages and disadvantages of each provider and how to make the most of any cloud investment.
"Going to cloud is a profound cultural and transformational change. If you don't embrace modern ways of developing and operating services, the cloud is just another data center and your objective of cost reduction and innovation capabilities will not be reached."
What does Flooid have to offer?
"Our partnership with Google Cloud Platform gives retailers freedom to enjoy the many benefits of cloud. These include elastic scalability, control over data use and storage, increased speed to market, plus of course sustainability benefits in the form of lowered energy usage. We're guiding many of the world's largest retailers into optimizing cloud and have thousands of stores and tens of thousands of endpoints pointing to our cloud-hosted services. This means faster innovation, lower TCO and lowered energy usage. Already we're making deployments in minutes instead of months. And that's just the start of our exciting cloud journey together."
Flooid works with some of the world's leading retailers. If you would like to learn more about Flooid's capabilities, please Contact us.