A new way to discover more
Introducing Flooid Insights; a faster, more intuitive and easier-to-use way to gain greater understanding of your retail operations.
Unlike other retail reporting mechanisms, Flooid Insights, powered by Board, makes it quick and simple for users to explore huge volumes of transaction data. A highly-intuitive visual dashboard enables retail managers and associates to understand the good and bad 'at-a-glance' and quickly delve into the detail to replicate great performance or deal with issues. No more spreadsheets. No more long waits for reports. No need to create multiple reports for day-by-day or week-by-week comparisons. Just near-instantaneous insights, easy-to-understand, and flexible to create.
Would you like an easy way to answer questions like these?
What is our bestselling product, and how does sales performance compare across stores, peak retail periods and different promotional activities?
Are there any anomalies in staff discounting, and if so, where, when and why?
Can we evidence the likely impact of redeploying staff at peak transaction periods?
What is the optimal transaction endpoint mix in our stores?
How long do different transaction journeys take – and where do customers experience the longest lines?
Our white paper explains more about how a more modern retail reporting tool can make the difference to your business:
Experience enhanced speed and flexibility of reporting
Create evidence-based business cases for hardware investment
Use AI to accurately predict optimal stock levels or likely promotional performance
Adam Feldman, Senior Product Owner, Flooid, said: "Retailers are evolving from a labor-intensive reporting landscape that examines only what happened, into proactive, front-foot data analysis that uses multiple information sources to predict and evidence what is likely to happen.
"Every retailer can make more of the treasure trove of information they already possess. That's where Flooid Insights comes in."
If you'd like clear, pure, actionable insights into business operations including sales, staff performance and product optimisation, download our white paper here.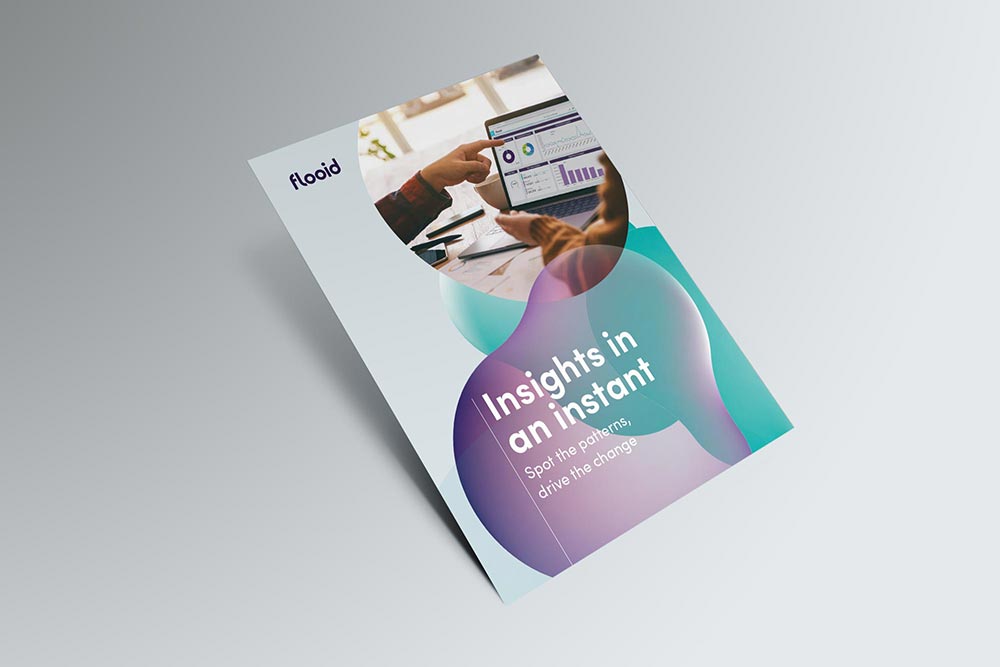 Watch an explainer video about Flooid Insights:
Flooid works with some of the world's leading retailers. If you would like to learn more about Flooid's capabilities, please Contact us.