Powering the point-of-sale dynamic
Today's retailers are evolving fast. But as they grow in capability, they have a tricky balance to maintain; simultaneously delivering new, innovative in-store customer engagement and payments methods, while lowering risk and total cost of technology ownership.
Flooid and Box Technologies (Boxtec) help. Our longstanding partnership is empowering retailers to improve the point-of-sale experience, increase uptime, reduce overheads, and pivot faster to respond to new retail dynamics, demographics and trends.
Here Peter Dodd, Business Development Director at Boxtec, outlines how and why this powerful commerce partnership delivers for retailers.
When did Flooid and Boxtec begin working together?
We've been partners for almost a decade, dating back to initial projects between Flytech (Box Technologies' parent company) and Flooid when Flooid was PCMS. It's been an organic relationship. We gravitated together as both of us wanted to offer retailers true end-to-end best-of-breed solutions for in-store point-of-service. Flooid's unified commerce platform provides the ideal suite of software for retailers to sell across any channel, any vertical and from any touchpoint. We bring our excellence in point-of-service, kiosk and mobile sales hardware. Together we've deployed thousands of endpoint sales solutions across multiple top retailers and retail verticals. Retailers benefit from end-to-end solutions, increased longevity of technical solutions, and simplicity of deployment. As businesses, Flytech, Boxtec and Flooid have learned, evolved, and delivered for our customers together. It's a great partnership.
Can you give us an example project?
One specialist retailer was opening stores at a rapid rate but was held back by an ineffective point-of-sale hardware provider. They'd been with the same provider for more than a decade, but had experienced multiple product and motherboard changes, which had driven retrospective fix and maintenance costs through the roof, and necessitated many costly software builds and higher costs as a result of running a hardware platform that was not energy efficient. Flooid introduced us to the retailer, and subsequently we provided a superior energy efficient hardware platform with greater reliability, a five-year warranty and a consistent approach of motherboard over a longer period of time. Our point-of-sale delivered other benefits too, including the ability to run a very specific receipt printer which eradicated a common point-of-failure that had been plaguing their operations for years. The retailer continues to grow, with the assurance that it can scale without technical issues holding it back.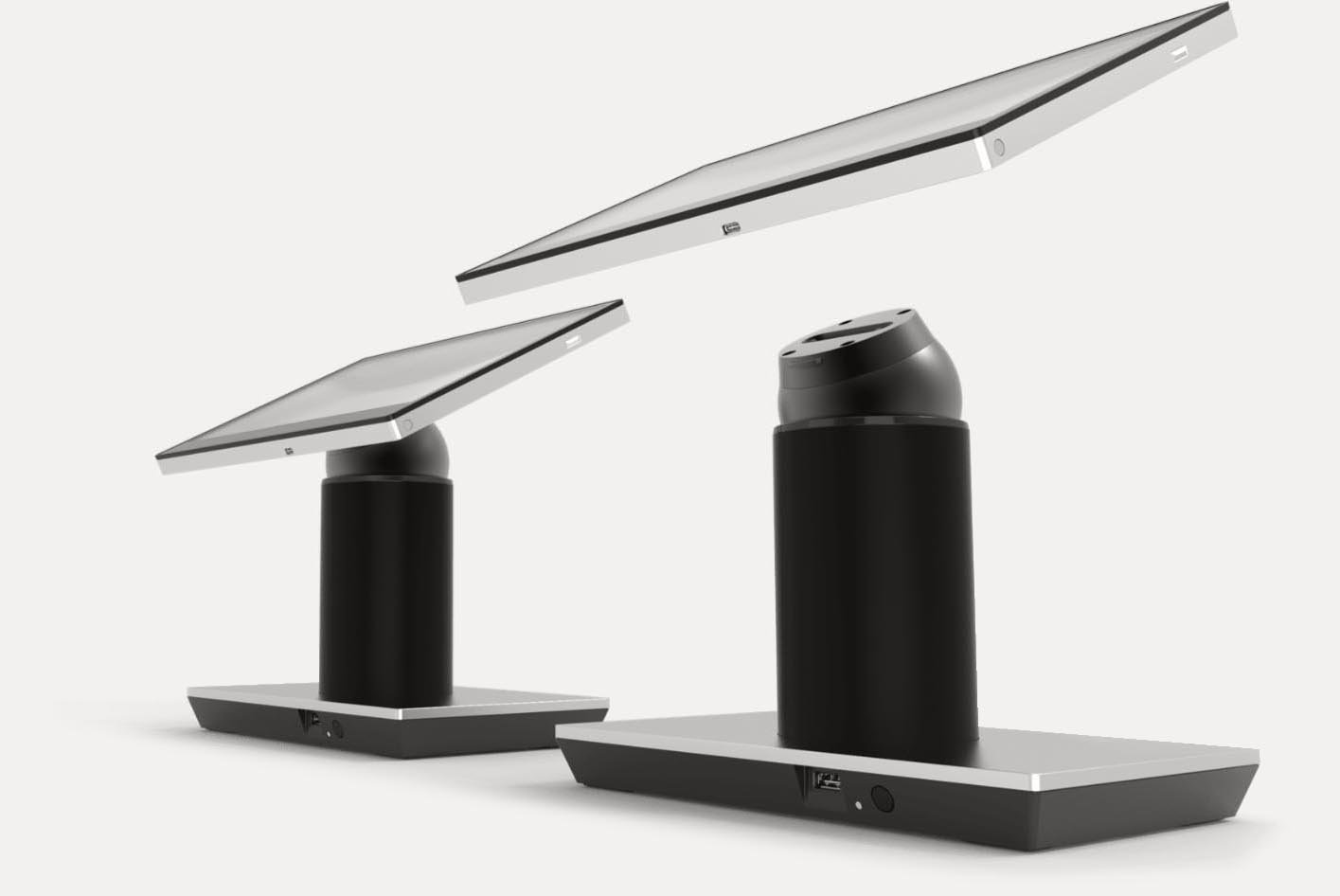 What is the typical stimulus to a new project?
It's usually the realization that the retailer cannot continue at status quo. They may have siloed commerce technology that makes it impossible to add new in-store selling methods such as self-checkout, mobile POS, or kiosks. They might struggle to align online and in-store sales. It might be they are spending too much time, money and energy every time they want to try a new store format or promotional tool. Or they might want greater insight into their operations. So they come to Flooid to join up all commerce channels, verticals and touchpoints and for a single view of the truth, or to us to reinvigorate customer experience with a more tailored hardware solution. We often end up working together to deliver best value for the retailer – both during the initial integration and again in the years that follow.
Cloud is also having a big impact. It can save retailers millions, cut innovation lead times and time-to-market, and ensure greater versatility and reliability. As a hardware agnostic, cloud-based unified commerce platform, Flooid can deliver on cost, and agility, and bring us to the engagement for a more reliable, lower cost, longer-life, point-of-service solution across the store estate.
What else does the partnership deliver?
Retailers want to innovate, but they want assurance too. They want to be confident they're future-proofed, and not going to be locked into unresponsive, costly technology providers that charge them a fortune whenever anything needs updating. Most of all, they don't want any kind of disruption to trading, as even an hour-long outage could result in tens of thousands of pounds in lost sales. Resilience is everything.
Flooid and Boxtec deliver assurance through proven experience. Our customers know we've been there and done it before across thousands of endpoints, multiple verticals, countless store formats, and across international borders. Our point-of-sale hardware and Flooid's commerce capabilities are proven and work seamlessly together, using common operating system and driver technology, and in line with Intel's long-term embedded form of processor. Windows, Linux and Android are all covered, and there is consistency across the total solution approach. Boxtec designs all hardware platforms for mechanical stability, best-touch interface / screen resolution, long-term product roadmap and flexible customer engagement. Additionally, Boxtec offers generous warranty periods, and has a greater deal of control over hardware production and parts supply, as our parent company Flytech supplies us with our motherboards, reducing reliance on third parties. Both Boxtec and Flooid are proactive with support, and forward-looking with regard to the technology roadmaps of key partners such as Intel. This means we look years ahead – limiting the need for refresh cycles and eliminating many potential points of failure before they can even exist.
Can you describe some key benefits?
Boxtec solutions include hybrid mobile for both point-of-sale transactions and consultative selling activity, meaning better, more flexible customer service, plus increased basket values. Our kiosks cut transaction times, and allow for greater footfall, and can be remotely managed and monitored with a cutting-edge solution from our partner business Inefi. Because Flooid unifies every touchpoint, the customer always gets consistent pricing, promotions and experiences whatever the channel – online or in-store. And Flooid can help store assistants with other solutions, including discovering where inventory is across the store estate, making it easier to spot theft or aid customers at self-service, examine promotional performance, or even manage cash operations.
The shoppers benefit because the retailer benefits. Our close working relationship with Flooid means smarter integration and lower initial and ongoing service and maintenance costs for retailers… which means they can invest more time, energy and money into improving the customer experience.
What's next in point-of-sale?
There's plenty of change ahead. Sustainability and particularly energy consumption are becoming more visibly important, which plays into our solution suite and the values of both businesses. We're seeing a move towards more tailored hospitality point-of-sale and kiosks, including solutions which include the options of taking email addresses, and supporting digital receipts. Grocery and other retail verticals are transitioning from in-store server to cloud, but also from fixed till points to combinations of hybrid solutions and self-service. We currently have strong demand for bespoke solutions, as retailers try new store formats and experiment with the optimal mix of endpoints. Flytech is well-placed here with many varieties of screen sizes and designs, and flexibility on design and aesthetics. Self-checkout will continue to evolve, particularly in the area of loss prevention. Digital signage is becoming more interactive, smoothing and accelerating the path to transaction. Mobile is another growth area. It's an exciting time to be in retail — and we're glad to be there alongside Flooid.
Flooid works with some of the world's leading retailers. If you would like to learn more about Flooid's capabilities, please Contact us.