We're all in new territory right now as we navigate Covid-19. This pandemic has sparked challenges for the entire retail industry and for the shopping public as the pandemic has rapidly changed shopping norms around the world.
How is retail changing? And, what will the "new normal" look like once this is over? How will we continue to provide safety, value, and personalized experience in the face of new requirements and a new set of shopper expectations for things like curbside pick-up and contactless payment?
Retailers in the grocery sector have provided extraordinary retail industry leadership as they've been thrown into the front lines of service under pressure and have literally written the rule book on how to operate during a health crisis. It is powerful to realize how critical groceries, supermarkets, pharmacies and other retailers are to their communities and customers right now as they provide food and essentials. Powerful stuff that should make us all proud of our industry!
Other retailers, particularly those in the fashion and hospitality spaces have been hard hit by the Coronavirus pandemic and the economic hardships of temporary closure for the safety of their employees and the communities they serve. We have to give a shout-out to our industry trade group the National Retail Federation (NRF) for doing an excellent job of providing advocacy and resources for retailers during these times. Their website has excellent resources about various Covid-19 related responses and issues we should all be considering.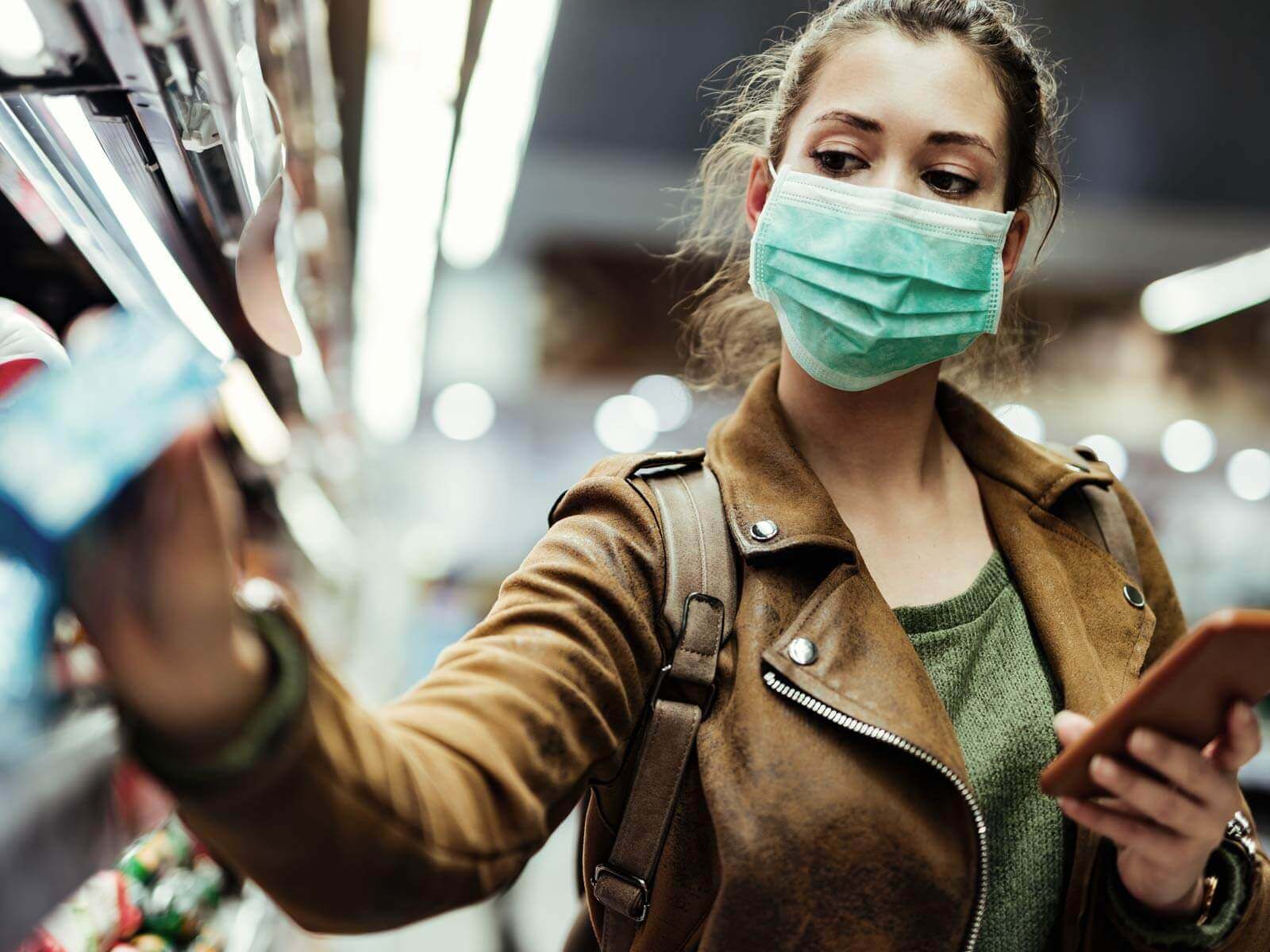 Generally, we're starting to see creative responses and stories from the retail technology community with regard to solving problems around re-opening and planning for the future of the industry. We are proud to have helped a number of clients take advantage of Flooid Solutions to quickly adapt to the changes caused by Covid-19. We've given some thought to different strategies retailers will want to be thinking about. While we don't have a crystal ball, we do have a few thoughts about what will be most important.
Retailers are struggling with challenges as they look for new ways to minimize physical contact in the store, find positive ways to replace the loss of the human factor in the shopping experience, and reimagine the customer journey in new ways. Let's take a look at each of those challenges.
Need for new ways to minimize physical contact
It will remain to be seen what changes from this strange time stick around long-term, but in the near future we anticipate there will be a huge interest in ways to reduce contact points in physical shopping journeys.  Shoppers don't want to be in contact with strangers and they want to buy things without having to touch other people, dirty paper money, or potentially contaminated physical devices like pin pads. This will invariably lead to a rise in contactless payment methods and the rise of self-checkout and convertible lane options as shoppers opt to avoid other shoppers and store staff. Additionally, in conversations we are having with clients, retailers are looking at new formats, smaller formats & ways to meet customer expectations for social distancing which is causing them to look at their technology options and particularly at how mobile POS, ordering and payment capabilities can be added or adjusted to deliver more shopper value. We are also seeing an interest in distance and occupancy alerting and capability like proximity triggering.
Being helpful when you lose the human factor
Great retail experiences have always been built on personal engagement. Our society has been rapidly moving in a digital direction, but pandemic-mandated social distancing has driven consumers to digital platforms faster than ever as we've done more online shopping from our homes. This has reinforced the power of online giants like Amazon and has also shown that retailers without a strong digital and platform commerce strategy and without the ability to achieve personalized experiences at scale will likely continue to fall farther behind.
The relationship retailers have with their customers is more important than ever. As consumers turn to digital and mobile engagement out of necessity, there is a unique opportunity to connect with them directly. Personalization is key to this equation and a great way to drive brand engagement. The Flooid Personalized Offers module allows retailers to target loyal, high-value shoppers and to provide a personal touch with notifications, rewards and incentives that reinforce higher spend, purchase of specific products or even trying new sales channels. Moreover, consumers who have never previously used a service for online grocery ordering, food delivery or click-and-collect are trying and adopting new behaviors during this pandemic. It is unlikely shoppers will completely abandon these habits post-pandemic. Smart retailers will capitalize on the shift and find innovative ways to continue the personalized engagement beyond the channel whether that is in-store, mobile or online.
Need to reimagine the shopping experience
How do you imagine the future? Are your stores enabled and designed to meet whatever demands come in this new era? The key to determining your Covid-19 response is looking at the unique role your brand has in the customer journey and the expectations of your shoppers and finding innovative ways to remove friction points from the journey. Certainly, right now, most retailers are focused on making shopping faster, easier and safer.  But the power of the Flooid platform is that it empowers retailers to think about a world where frictionless, omnichannel engagement is enabled through the platform as a way to quickly trial new proof-of-concept projects and to quickly respond to changing shopper preferences. It provides the flexibility to support any shopping journey that might be dictated by Covid-19. By leveraging this technology and thinking out-of-the-box, a retailer can transition from just having points of sale to providing a more experiential journey that reimagines shopping in new ways.
We believe that retailers who want to emerge from this crisis in a strong, future-ready position will be considering how to pivot their retail technology strategy to better meet and anticipate shopper needs regardless of channel and to make that journey work on all channels and touchpoints (likely contactless ones). To navigate and thrive in these strange times it will be key to ensure a consistent shopping experience that meets the shoppers' comfort level, likely more digital than ever, and one that requires flexibility, planning and innovation as well as closer partnership with technology providers than ever before.
If Flooid can help as you are responding to Covid-19, please don't hesitate to reach out. We're here to assist in any way we can.
Flooid works with some of the world's leading retailers. If you would like to learn more about Flooid's capabilities, please Contact us.