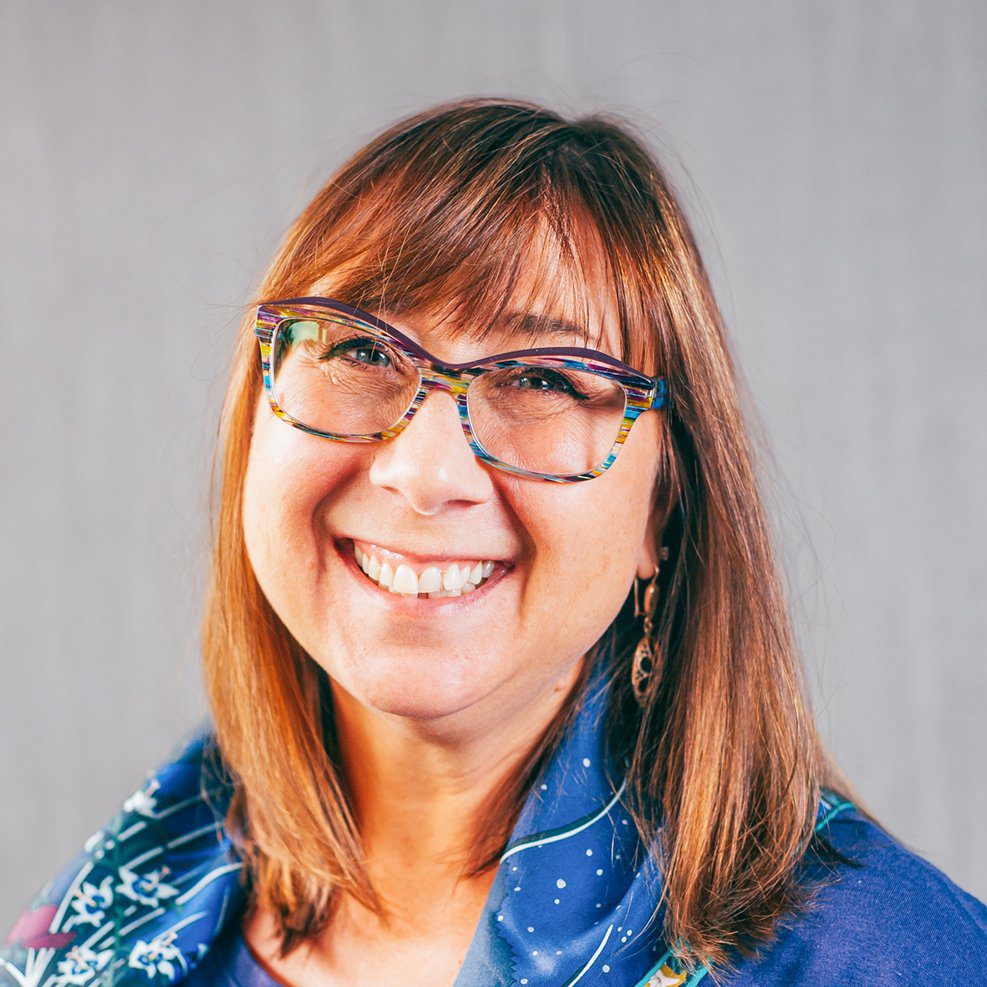 Donna Stevens
Senior VP Product and Marketing, US
Tell
me what you do for
Flooid
. What is your title? What is your day to day like?
I am Senior VP of Product and Marketing for Flooid, globally.  My team are a group of retail subject matter experts who own the responsibility of understanding where retail is going, what retailers need to be successful and how our products and services must evolve to meet retailers where they are and take them on their journey into the future.  My days are split between working with customers and solution partners as well as industry analysts to stay abreast of priorities and asks for Flooid, and then working internally with our partners in development and professional and managed services to drive a roadmap that addresses those requirements.  Of course, we have our own ideas and company priorities too, so we sort of blend the voices of everything external and internal to inform and evolve our product offerings and make sure those evolutions are shared back out again via communications. 
Why did you choose to work for
Flooid
?
How
long have you been with the company?
I have been with Flooid for 3 and half years now.  I joined after nearly two decades working in the retail technology solutions space for another very large company in the sector, NCR, and I wanted the opportunity to be closer to the strategic direction and decision-making operations of a smaller company.  I also saw working for Flooid as a chance to really contribute to the growth and transition of the company from a software development shop to a modern innovative product company.  That period of transition doesn't happen every day and getting the chance to jump in and make a difference in establishing, growing and mentoring a team to become a best-in-class product team was just super exciting for me. 
How is
Flooid
helping you to advance in your career?
Flooid's CEO recently added the responsibility for the marketing function to my remit and it's been an amazing learning opportunity for me – it's rewarding to be able to share my passion for our product and industry through a variety of media, campaigns and collateral deliverables.  I'd not previously had a chance to engage with creative agencies and web management companies so learning how all these machines operate to "get the word out on the street" has been quite fun.
Why do you choose to stay with
Flooid
? What is one or two of
the
most important things that
Flooid
allows you to do?
I stay with Flooid because it's a place where new ideas are needed and welcomed every day, and there's always a new challenge and opportunity to think outside the box to solve a problem.  For me, the fit is in working for a company that is internationally headquartered, comprised of a team of not just one or two but many strong incredibly talented female leaders, and committed to pushing the envelope to constantly learn, improve, innovate and make a difference.  I do love the remote work environment and the flexibility of working hours – the flexibility allows me to hit the tennis court several times during the week and enjoy my hometown Atlanta weather all while staying abreast of happenings across the pond.
If you were having a conversation with a colleague about why they should come to work for
Flooid
, what would you tell them?
Everyone's motivation for where they work is different and it changes as life changes.  Sometimes what motivates us at one point in time in our life changes so my reasons for enjoying my work at Flooid are…well…fluid.  That said, what always stays the same is that work needs to be satisfying.  I need to be able to end my week and feel I've accomplished something, I've progressed something, my ideas have contributed value, and I've made a difference in the operations of the retail business sector and the day to day of shopping experiences.  After all, we are all consumers.  So, I would tell a colleague that working on products with which you somehow interact or touch your experiences is pretty darn rewarding.  And if you are surrounded by passionate, committed people who also want to help adapt technology to be useful, valuable, and even fun, Flooid provides unlimited possibilities.