Our EMEA CEO discusses industry trends and new technology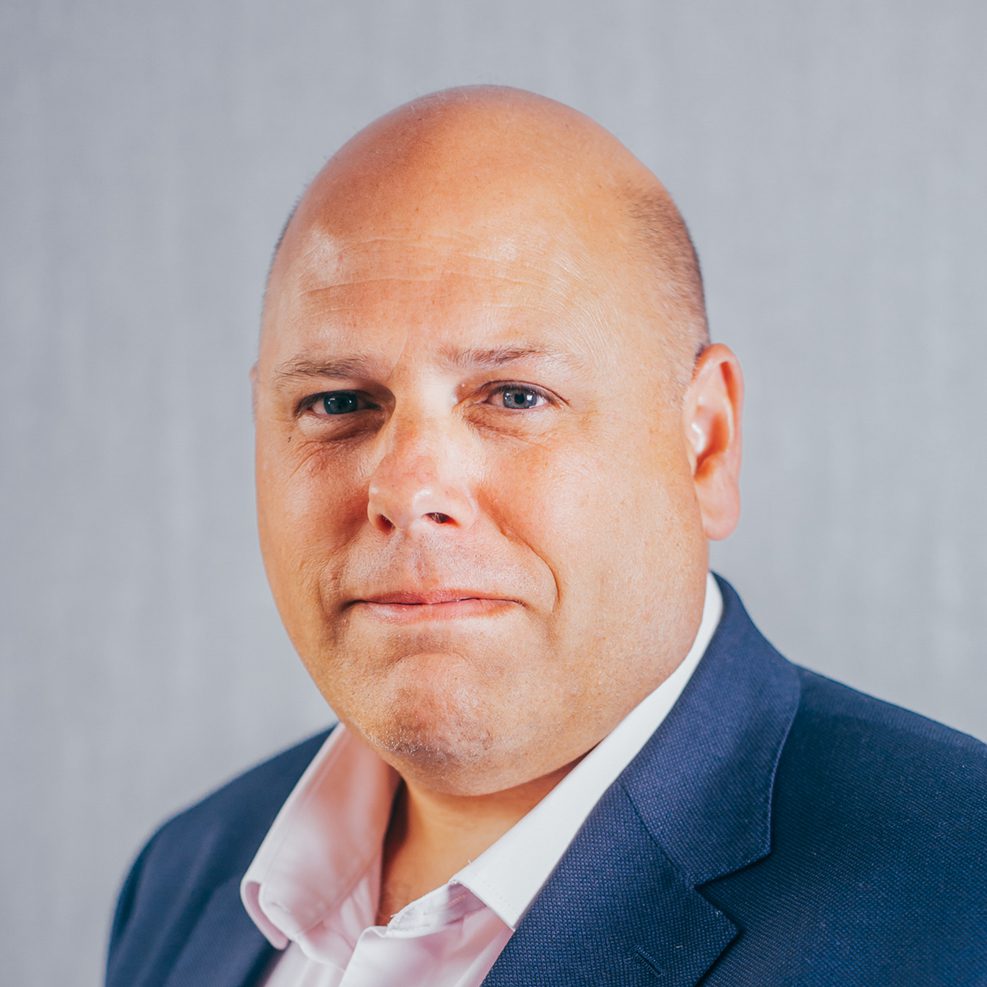 With more than three decades in retail, Flooid's CEO – EMEA Martyn Osborne has seen the industry he loves change immeasurably. We asked him what's happening post-pandemic, and how he believes store-based retailers can evolve, flex and win in the years ahead.
How is retail reacting post pandemic?
"It really depends on the sector. The sectors that are having a tough time are primarily fashion, specialty and pure-play department stores because they are coming under increasing threat from Amazon and eCommerce. But if you look at grocery, convenience and FMCG, those sectors are growing at about 3% a year compounded. A lot of those retailers are looking for new technology, expanded omnichannel capability, and better ways to serve an increasing number of customers."
Doesn't every retailer have an omnichannel operation already?
"Most retailers have evolved to introduce some sort of eCommerce offering, having accelerated adoption during the pandemic. But omnichannel is much more than just eCommerce and it's much more than just Click and Collect. The top operators know omnichannel also means offering many different ways to shop, engage and pay including being ready to introduce new types of payment capabilities in the near future. Already industry leaders are offering six or seven different ways of shopping within a single store, be that self-scan on a mobile device, self-checkout or kiosks or another method. Others are playing catch-up."
Has there been a return to 'normality' post-pandemic?
"During Covid, multiple forms of new self-service emerged due to social distancing. And although we've seen large footfall return to stores post-pandemic, we're also seeing an increased appetite for self-service in all its forms. Customers have become used to the convenience of ordering from their table with a mobile phone or heading to a kiosk or self-checkout for a faster in-store journey. The challenge for retailers is to continue to evolve and offer choices so they can serve customers in their preferred fashion."
Did other pandemic trends change retail?
"Remote work has made a difference, and every employer – be it a retailer or a technology provider – has had to become more flexible with employee experience. Every employee wants to feel empowered in the workplace, part of a greater purpose and part of a team, even if they are working from a different location. That's led to greater technology adoption, including mobile apps for shop floor staff, and simplified collaboration tools. In some ways this has helped our business, as remote working means we have access to a greater talent pool, particularly in our development teams. We're already seeing benefits in terms of engagement and productivity."
What else is changing?
"Consumers and potential employees are much more energised by 'purpose'. Every retailer wants to know how we can help them to achieve their ESG (environmental, social and governance) goals when they come to market for commerce capabilities. We're helping them with our cloud partnership with Google, a carbon neutral company aiming for carbon-free energy consumption by 2030, and by removing energy-hungry servers from the store environment. We're also working on a variety of community-focused initiatives including our partnership with the charitable micro-donations organisation Pennies, and reducing paper usage through e-receipts. Sustainable, responsible business is good for people, the planet and for profits."
How are verticals changing?
"New shopping journeys such as Click and Collect and Buy-Online-Return-In-Store mean retailers have customers arriving at their venues for different reasons, and that creates opportunity. Particularly in struggling retail sectors, there's a need to provide new types of experiences to increase dwell time, so for example we're seeing fashion and specialty stores offering hospitality options or becoming mixed merchandise retailers. Fuel is an interesting area. As we move to electric vehicles the entire fuelling experience will change, and customers will look to shop or have a coffee as they charge their car. The key thing for retailers to do is to stay flexible, so they can add new commerce capabilities, new verticals and new endpoints swiftly and at scale. This will enable them to reshape their operations in line with customer wants, and ultimately to compete over the long-term."
What lies ahead?
"Succeeding in retail has and always will be based on fundamentals; know your customer, offer them products that add value to their lives, allow them to buy in a convenient way and show them you value their custom with superior service, loyalty offers and positive contributions to the communities in which you operate. But new technology is changing store formats and the future of commerce. For example, we're supporting smart checkout formats like Amazon's Just Walk Out which are hugely popular with customers. Wearables usage, including pay-by-watch, will increase. I expect to see AI become more prevalent in in-store journeys, greater adoption of facial recognition for purchases, and more data-informed decision-making through platforms like our Flooid Insights tool. Retail remains an exciting, fast-moving and competitive industry — and I'm excited about the road ahead."
Flooid works with some of the world's leading retailers. If you would like to learn more about Flooid's capabilities, please Contact us.