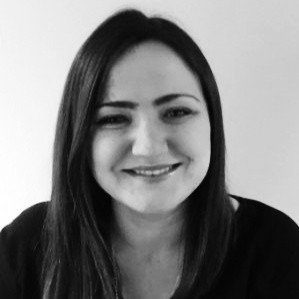 Kate Whatcott
HR Business Partner, UK
Tell
me what you do for
Flooid
. What is your title? What is your day to day like?
I am an HR Business Partner. I play an integral part across the whole HR/People agenda, balancing operational and strategic elements of HR including resourcing, onboarding, engagement, payroll, compliance, driving business initiatives and ensuring the managers and employees are effectively supported to meet both the business and individual goals. My current partners in the business include SRE, Operational Support and Pre-Sales. I am also the Lead on EMEA HR operations, including payroll, overseas payroll, pensions, GDPR compliance, ISO27001, IR35, HR Auditing and development of Global HR systems.
Why did you choose to work for
Flooid
?
How
long have you been with the company?
I've been with Flooid nearly 10 years; I began my career here in 2013. I chose Flooid because I was impressed by its customer base and wanted to be part of their continued growth and expansion.
How is
Flooid
helping you to advance in your career?
I began as an HR Administrator in 2013, having completed my HR Management degree in 2011. I'd been working at a Finance company in Solihull for the previous 18 months in a similar role. I then progressed to the role of Assistant, into Advisor and most recently to HR Business Partner in 2021. Flooid sponsored me through my CIPD level 7 certification and have invested a lot of trust and time in me to support me in progressing my HR career from an admin role into a senior, professional position in the business.
Why do you choose to stay with
Flooid
? What is one or two of
the
most important things that
Flooid
allows you to do?
The reason I have stayed is because of the people – there is exceptional talent here, impressive technical and industry knowledge and people willing to roll their sleeves up and help one another. I have a great relationship with my team and manager, built on trust and mutual respect, which enables us to have a flexible working dynamic. Quid pro quo comes from credibility and what you bring to the team, then you feel you take the time you need for your personal life, which for me includes my two boys and working for Flooid means I get the be there for their important moments whilst still maintaining a professional career.
If you were having a conversation with a colleague about why they should come to work for
Flooid
, what would you tell them?
The hybrid working is a big sell for me, but also that they will get to work some great people, impressive technology, and a customer base to be proud of.